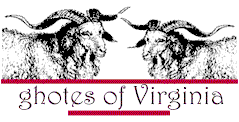 Eastern Shore History
Hog Island
---
" Those who knew Hog Island called it paradise. It was 'a place for free spirits, one islander said of this sandy strip of land off Virginia's Eastern Shore. A 1903 news story descirbed the island as 'nestling in the bosom of old ocean like a gem.' More than 400 people once lived in the town of Broadwater, at the southern tip of Hog Island. They fished and hunted, and their homes were shaded by a tall pine forest.
'Welcome to Broadwater,' Barry Truitt said to me as we stood on Hog Island. Arms outstretched, he faced the open Atlantic, whose waves were splashing around my feet. 'Most of what used to be Broadwater is out there now, under the deep blue sea.'"
... "The people of Broadwater knew their island was moving. But, until the 1930s, few chose to leave their homes in Hog Island's pine woods. The sea washed closer. After a sever storm flooded the town in 1933, many residents floated their homes to the mainland by barge. More storms struck, an dfinally the last islanders moved away. Toeday, watermen report seeing gravestones in the shallows off Hog Island. The forest is gone; Broadwater is gone. Where townspeople once picnicked in the shade of pines, dolphins now leap, channel bass run, and whelks inch along the sandy bottom."
... "More than 90 percent of Hog Island is now included in the Virginia Coast Researve, a privat conservation organization that owns all or part of 13 islands fringing Virginia's Eastern Shore."
From: America's Atlantic Isles by H. Robert Morrison and Christine Eckstrom Lee. National Gelgraphic Society, Washington, D.C. copyright 1981. with Map Art by Suzanne BURTON.
---
Return to the top of this page
Return to the Northampton County Gazetter Page
Return to the Eastern Shore History Index page
Return to the GHOTES home page
---
Barbara Cox ghotes@ix.netcom.com

Copyright © 1996. Most recent revision February 10, 2004
---