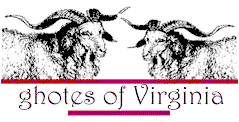 Eastern Shore of Virginia Recipes
Aunt Annie's Plum Pudding with Wine Sauce
Provided by Martha Simpson
---
Aunt Annie's Plum Pudding with Wine Sauce
(Recipe used by Miss Annie Middleton 1883-1977)
1/2 lb. butter
1/2 lb sugar
1/2 lb. flour
4 eggs
1/4 lb. cherries
1/2 tsp. mace
1/2 tsp. cinnamon
1/2 tsp. nutmeg
1/4 tsp. baking soda

Dredge fruit with all the flour.
Cream butter and sugar, beat eggs separately and add alternately with fruit to butter and sugar.
Fill molds 3/4 full and steam for 3 hours.

Wine Sauce for Plum Pudding
2 c. sugar
1/4 lb. butter
1/2 c. water

Cook until it thickens and pour over 2 well beaten eggs, stir while cooking until it coats a spoon.
While hot, add 1/2 c. sherry wine.

---
Do you have Eastern Shore of Virginia family recipes you would like to share with readers of this web site? If so, please e-mail them to Jack Burn jackburn@swva.net . Thanks
---
Return to the top of this page
Return to the Eastern Shore of Virginia Recipes Index page
Return to the GHOTES home page
---
Barbara Cox ghotes@ix.netcom.com

Copyright © 1996 Most recent revision February 9, 2004 (wls)
---