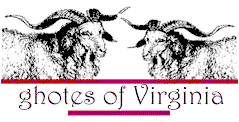 Eastern Shore of Virginia/Maryland Recipes
A Smith Island Maryland Recipe for Scrapple
---
Smith Island is known for good old fashion country cooking. This recipe has been provided to us by Eileen Tull who is Girdletree MD's Post Mistress. It has been handed down in her family for generations.

Scrapple Recipe by Eileen Tull from Smith Island Maryland

2 lb Pork liver
6 Spare Ribs
1/2 lb Salt Pork
1 cup Corn Meal
1 cup Flour
Salt and pepper to taste
Wash all ingredients and cut into pieces.
Put in a large pot. Cover with water
Boil until all ingredients are tender. (slow boil for a long period for tenderness)
Remove everything from pot. Save juices and strain.
Mash or grind liver and meat from ribs and return to juice in pot. ( mash the meat with fork.)
Heat until boiling stir in flour and corn meal
Salt and pepper to taste
Put in a meat loaf pan, or a oblong pan to cool.

Enjoy!

Thanks to Connie Pruitt for obtaining this Recipe for our Web page.
---
Do you have Eastern Shore of Virginia family recipes you would like to share with readers of this web site? If so, please e-mail them to Jack Burn jackburn@swva.net . Thanks
---
Return to the top of this page
Return to the Eastern Shore of Virginia Recipes Index page
Return to the GHOTES home page
---
Barbara Cox ghotes@ix.netcom.com


Copyright © 1996 Posted Friday, November 01, 1996 6:18:02 PM ; Spelling of Miss Eileen's name corrected Monday July 3 2000 per a note from her granddaughter, Melissa Smith. Melissa also tells us that her grandmother has retired from the post office this year. Thanks, Melissa. Page updated February 9, 2004 (wls)
---