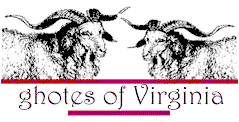 Eastern Shore of Virginia Recipes
COCONUT CHRISTMAS CAKE
Provided by Priscilla C. Beachboard
---
COCONUT CHRISTMAS CAKE


Recipe By     : Mary Pusey Bounds

Serving Size  : 12   Preparation Time :1:30

Categories    : Desserts



  Amount  Measure       Ingredient -- Preparation Method

--------  ------------  --------------------------------

   2      cups          sugar

     2/3  cup           butter

   3                    eggs -- beaten

   3      cups          flour -- sifted

     1/2  teaspoon      salt

   2      teaspoons     baking powder

   1      cup           milk

     1/2  teaspoon      lemon extract

     1/2  teaspoon      vanilla

   1      package       coconut -- frozen, grated

     1/4  teaspoon      cinnamon

     1/4  teaspoon      allspice

     1/4  teaspoon      cloves

     1/8  teaspoon      nutmeg

     1/4  cup           walnuts, black

     1/4  cup           raisins

     1/4  cup           citron


Grease and flour three 8-inch pans. Cream butter and sugar; beat in eggs. Combine sifted flour, baking powder and salt. Add dry ingredients to creamed mixture in three parts, alternating with milk. Add lemon and vanilla.
Remove one-third of the batter to a separate bowl. Stir in spices, walnuts, raisins and citron which has been cut fine.
Bake the fruitcake layer and two yellow layers in a 350 degree oven for 25 to 30 minutes. Cool on racks. Ice with 7-Minute Icing (see recipe), placing the fruitcake layer in the middle. Pat coconut into fresh icing on top and sides. Store in a cold place.
- - - - - - - - - - - - - - - - - -
Suggested Wine: Sherry or homemade grape
NOTES : Black walnuts mature and fall in late October. Because removing the husks is such a messy chore, they were often spread in a farm lane where passing wheels broke them away. The resulting rough little black wooden balls were stored in a basket in pantry or barn or attic to dry for several weeks until needed at Christmas. In order to crack the nuts, each walnut was placed on a brick or stone and whacked hard with a hammer, the broken pieces revealing tiny intricate tunnels containing the nut meats. Pointed nut picks were used to coax the rich walnut pieces from their hiding places.
---
Do you have Eastern Shore of Virginia family recipes you would like to share with readers of this web site? If so, please e-mail them to Jack Burn jackburn@swva.net . Thanks
---
Return to the top of this page
Return to the Eastern Shore of Virginia Recipes Index page
Return to the GHOTES home page
---
Barbara Cox ghotes@ix.netcom.com

Copyright © 1996-97 Most recent revision February 9, 2004 (wls)
---