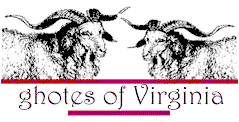 Eastern Shore of Virginia Recipes
BROWN BETTY
Provided by Priscilla C. Beachboard
---
BROWN BETTY

                            
Recipe By     : Dorothy Richards Pilchard

Serving Size  : 4    Preparation Time :1:30

Categories    : Desserts



  Amount  Measure       Ingredient -- Preparation Method

--------  ------------  --------------------------------

   1      quart         apples -- sliced 1/8" thick

   1      cup           flour, all-purpose

   1      cup           sugar

     1/2  teaspoon      salt

   1      teaspoon      cinnamon

     1/2  teaspoon      nutmeg

   4      tablespoons   water

   2      slices        bread -- grated

                        butter


Grease casserole heavily with butter. Peel, core and slice apples. Mix flour, sugar, salt, cinnamon and nutmeg; stir into apple slices and place in casserole. Sprinkle with water; top with crumbs; dot with butter. Bake about 1 hour at 350 degrees. Serve either warm or cold.
- - - - - - - - - - - - - - - - - -
Serving Ideas : Top with milk, cream, whipped cream or vanilla ice cream.
NOTES : Brown Betty is usually made during the fall and winter on the Eastern Shore. Although today apples are available all year, this dessert still tastes best when there is a nip in the air.
---
Do you have Eastern Shore of Virginia family recipes you would like to share with readers of this web site? If so, please e-mail them to Jack Burn jackburn@swva.net . Thanks
---
Return to the top of this page
Return to the Eastern Shore of Virginia Recipes Index page
Return to the GHOTES home page
---
Barbara Cox ghotes@ix.netcom.com

Copyright © 1996-97 Most recent revision February 9, 2004 (wls)
---