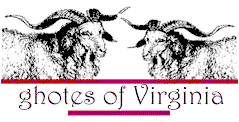 Eastern Shore of Virginia Recipes
Perfection Sponge Cake
Provided by Martha Simpson
---
Perfection Sponge Cake
6 eggs, separated
1/8 tsp. salt
1/2 tsp. cream of tartar
1 1/4 c. sugar, sifted
1 1/2 tbsp. lemon juice
1 1/4 c. cake flour, sifted

Beat egg whites with salt until foamy.
Add cream of tartar and continue beating until the whites are stiff.
Add sugar gradually, beating for 3 minutes until mixture holds shape.
Beat the egg yolks until light and creamy;
add lemon juice.
Now fold in whites and blend well together.
Fold in flour a little at a time.
Pour into ungreased loaf pan and bake 1 hour and 10 minutes at 300 degrees.
When done, invert cake on rack and let cool before removing from pan.
May be cooked in a tube cake pan.
---
Do you have Eastern Shore of Virginia family recipes you would like to share with readers of this web site? If so, please e-mail them to Jack Burn jackburn@swva.net . Thanks
---
Return to the top of this page
Return to the Eastern Shore of Virginia Recipes Index page
Return to the GHOTES home page
---
Barbara Cox ghotes@ix.netcom.com

Copyright © 1996-97 Most recent revision February 9, 2004 (wls)
---