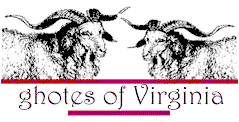 Eastern Shore of Virginia Recipes
Christmas Coconut Cake and a Rochester Cake
---
From Martha Simpson
In many early ES homes, Christmas was not Christmas without a coconut cake and a Rochester cake. The coconut part is still true in my home today. The basic cake is the same for both cakes. So here goes:
Coconut Cake

1-2-3-4 Cake

(Makes 3 layers)

1 c. butter or margarine

2 c. sugar

3 c. flour

4 eggs

1/4 tsp. salt

1 Tbsp. baking powder

1 c. milk

1 tsp. EACH vanilla and almond extracts



Cream butter and sugar until light and fluffy.  Beat in eggs one at a time.

Combine dry ingredients.  Add alternately with milk to creamed ingredients.

Pour into 3 8 or 9 inch round cake pans that have been greased and lined

with waxed paper.  Bake at 350 degrees for 20 minutes or until golden brown.

Remove from pans and cool on racks.



Lemon Filling

1 C. sugar

1/4 c. cornstarch

1 c. water

2 egg yolks, beaten

2 Tbsp. butter

1 Tbsp. grated lemon rind

3 Tbsp. lemon juice



Combine sugar and cornstarch in saucepan.  Add water, stirring well.  Cook

over medium heat, stirring cosntantly until mixture thickens and boils.

continue to boil for 1 minute.  Gradually stir about 1/4 of hot mixture into

egg yolks.  Add to remaining hot mixture, stirring constantly.  Return to

boil.  Cook 1 minute.  Remove from heat.  Stir in butter and remaining

infredients.  Cool completely before spreading between layers.



Fluffy frosting

1 c. sugar

1/3 c. water

2 Tbsp. light Karo syrup

2 egg whites

1 tsp. almond extract



Combine all ingredients except extract in top of a double boiler.  Beat with

mixer until well blended.  Place over boiling water.  Cook and beat with

mixer for 7 minutes.  Remove from over water.  Beat in extract.



Use lemon filling between layers.  Frost top and sides with Fluffy Frosting.

Sprinkle with coconut, preferably fresh.



Rochester cake:

Make the 1-2-3-4 cake batter.  Reserve 1 1/2 c. batter.  Divide remaining

batter between 2 layer pans that have been greased and lined with waxed

paper.  To the reserved batter, add

1/2 c. coconut

1/2 c. white raisins

1/2 c. EACH chopped pecans and walnuts  or 1 c. of either

1 c. cut up candied pineapple and red cherries

Pour this batter in a waxed paper lined layer pan.



Bake at 350 degrees for 20-25 minutes or until cake tests done.



To assemble:

Layer cake with Fluffy Frosting, having the fruit and nut layer in the

middle.  Frost top and sides.  Sprinkle each layer with coconut and chopped

nuts on each layer.  Sprinkle sides and top with coconut.




Martha
---
Do you have Eastern Shore of Virginia family recipes you would like to share with readers of this web site? If so, please e-mail them to Jack Burn jackburn@swva.net . Thanks
---
Return to the top of this page
Return to the Eastern Shore of Virginia Recipes Index page
Return to the GHOTES home page
---
Barbara Cox ghotes@ix.netcom.com

Copyright © 1996 Most recent revision February 9, 2004 (wls)
---